Planes of power drop is imminent and some people were bored enough to bank some exp on corpses..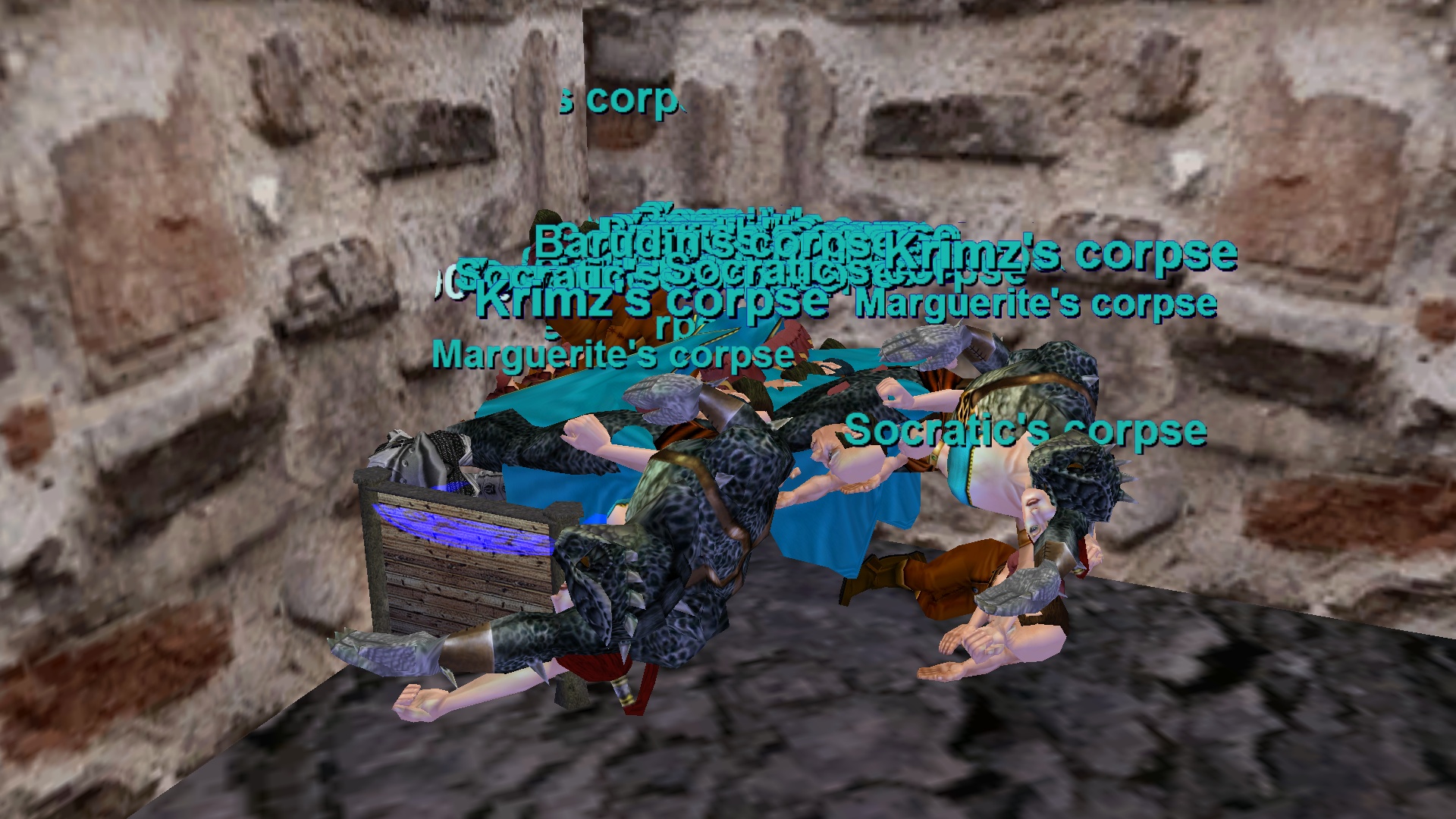 Some people took it way too seriously

Not to fear tho the protectors of justice soon arrived to save the day...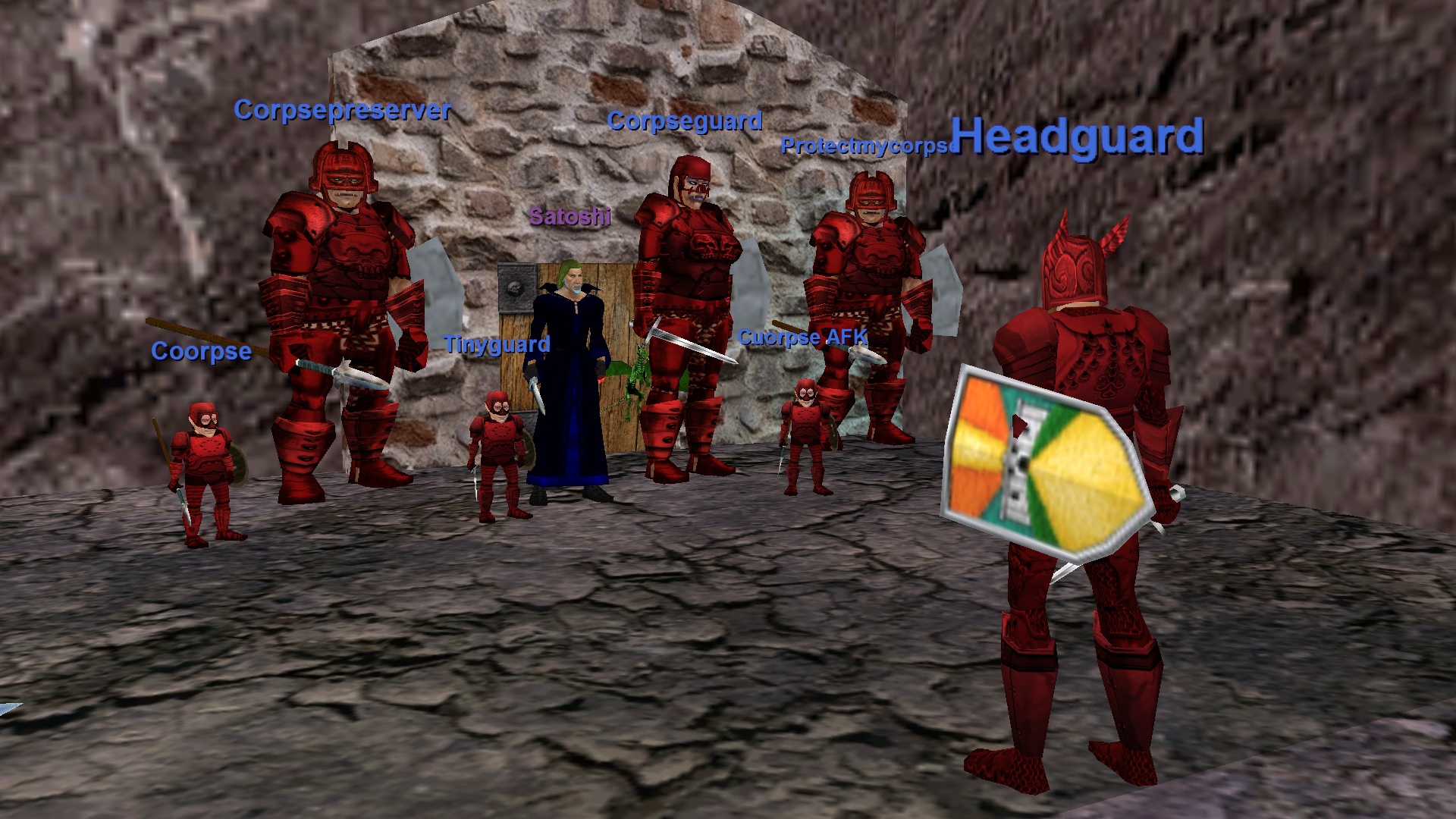 Media corespondant Satoshi was also on the scene for some "fair and balanced news".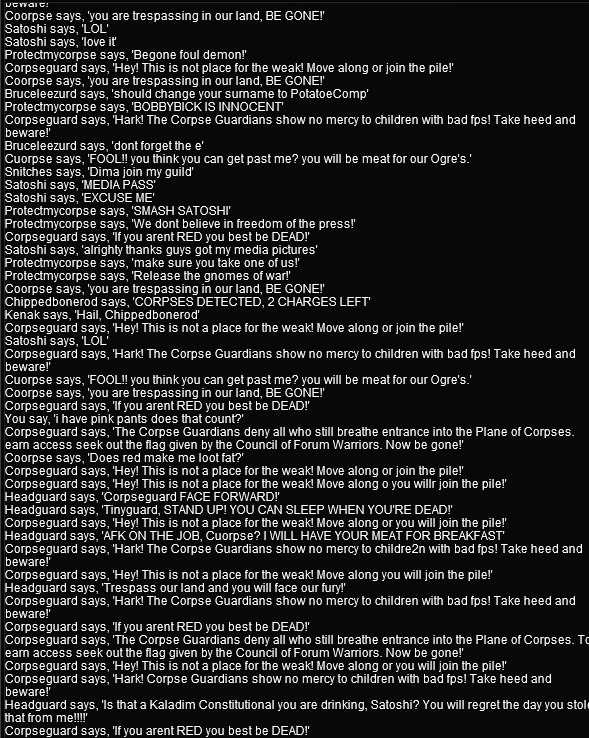 PS. -  See you in Storms.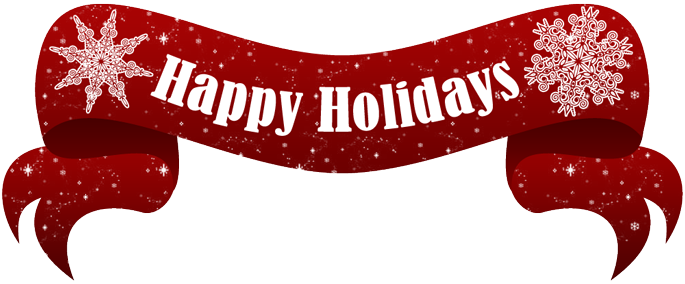 Been awhile since the last update.  Luclin has been on farm for months now.  Awaiting the drop of PoP in Feb. 
Until then just watch this on repeat:

This is the second time we've lost our Emp due to a server hiccup.  NOT FRUSTRATING AT ALL